Now I haven't posted much if any political stuff since the election, just didn't see the point, my team won and my faith in humanity was restored…well, aside from Prop 8 passing here in California, in California…dude, what the hell? Still pissed off and baffled by that one. I am still following politics, still gets my blood flowing, and gets my bark revved up but I have been keeping it out of the blog, mostly because I don't wish to offend anyone. Well the one good thing about getting almost no comments on my posts, leads me to believe no one is reading so I get to go back to thumping my chest about whatever it is that's buggin' me.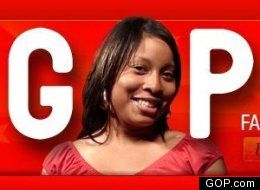 So I have a little message for the GOP, Obama is fucking cool as hell, deal with it, sheesh. I was watching the news this morning and saw, "The New Faces of the GOP" website…I nearly shot coffee out my nose I was laughing so hard. Um, seems like that party got some, "coloring". Took me right back to the election, you know when they would find the 3 faces of color in the crowd at the Republican conventions and show them over and over again…yeah, dudes, they don't all look alike. I was cracking up when I went to their website, it was like they were saying, "We have blacks too" as if that was what made everyone vote for Obama…still don't get it huh guys?

Obama is just one of those cats, smart, funny, suave as hell…but um, it's not his "blackness" that makes him that way and if you believe that, well…you have more work to do. You had Colin Powell, he was kind of black too, but he wasn't cool right? Smart man, decent man but not terribly cool if you know what I'm saying. This little parade of color the GOP is trying to hoist on people is just a joke, an insulting joke but a joke none the less.




If you're going to do it, then do it, don't just pepper the pages of your site with black people, why not try and find some cool people? Find someone exceptional, inspiring, people that will reach out to people across both sides of the isle, because this…well, this little stunt just shows how NOT colorblind you are. Tards.