So we are nearing newsletter time and as a sort of resolution, I have challenged myself to try and get my stuff in to Randy before deadline….or at least on deadline, or the day after at the very latest, way to have conviction right? This was to be an easy enough task as we have decided to streamline our publication a bit, less or shorter articles and more wine write ups. This too works in my favor because since starting this blog I have found it very difficult to turn off the, "me shooting the shit voice" and step back into a more serious, wine focused role… "Whadda ya mean I can't say blow me in the newsletter?" it has been a problem for me. So when Randy asked that I scale back on the articles it was somewhat of a relief, writing tasting notes is a lot let pressure, less fun for me personally, and the 6 people that dug my slightly irreverent articles, but it's a lot easier to squish the, "Sam" in a write up.

So Sunday afternoon I got an email from, The Great Randini, (one of many pet names for my beloved boss) asking me if I would write a fun Valentines column for the newsletter, dag-nab-it…so much for less writing Okay so here's the problem, he wants ME to write an article about what women want. Me, the girl that whenever he is making a comment about women and I say something like, "I don't do that" he responds, "Yeah, but you're not a regular girl"….clearly the perfect choice. I know he wants something fun, light with a smidge of my brand of snark but the problem is….I don't know dick about what women want, hell I don't even have a clue what it is that I want!

I acted locally first, checked with the, "girls" I hang with, not really the best source as they are kinda of my…ilk if you will. The best I got from them was, "Well it would be nice to be seduced. You know beyond the, hey honey look, I chubbed up…you wanna do it?" not sure how that would read in a Valentines article but I'll keep that little nugget tucked away to use if need be. I then posted on facebook and I think that was just too confusing, the ladies there were asking more questions than really giving me the answers that I desperately needed. So now I am expanding my reach, calling to all of you out there…um, help me….please!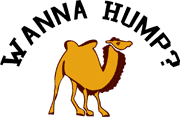 So I'm thinking…or hoping rather, that there will many varied answers, everything from wine to the perfect French fry so I'm just going to compile any and every answer and kind of come up with a, "style" chart of sorts, so let it fly people….I'm begging, this, "Not regular" girl really needs your help.