So I have a question….what the hell is up with all the Sauvignon Blanc haters?! We did a tasting this past Saturday, Sauvignon Blanc of the Loire Valley, you know….the place where some of the world's best Sauvignon Blanc comes from. Yeah, this little section of the shop is on fire, I cannot keep the shelves stocked. People have been discovering the brilliance, purity and refreshing nature of those wines, so I figured we were going to have a good sized crowd…donde? Donde the peoples?!





I will admit that there were a couple big events going on in the LBC on Saturday, there was the Crawfish Festival, (not sure that was in Long Beach but I heard people buzzing about it) and there was a massive tasting…at the same time….at a restaurant like 3 blocks away, guess who won't be doing any wine dinners there?! I know there are those, "The only real wine is red" or, "white wine is sweet and for chicks" jackholes out there, oh it's not just men. I hear women all the time tell me that they, (always with princess hand draped across their collarbone…pinky slightly extended) "Well, I prefer red, I only drink red wine" and they are always talking out of the side of their face, with their eyebrows over arching, what up with that…did you have a stroke, are you trying to send me a secret code, is that why you talk funny and have no taste?! So freaking crusty, archaic and down-right unenlightened. I would feel sorry for them if I weren't all pissed off and stuff.

We had 31 people turn out to taste those wines, the first 4 were older, white….dudes, take that you red wine only a-holes, take that. For some reason I thought that would feel better than it did, not quite the "giving the ol' finger" I had hoped for, dammit.




I have been madly in love with the wines from the Loire Valley for years, I drink them more than I drink Burgundy or Champagne, (now I would be a bold face liar to not admit that the cost was not in some part responsible for that, but still) I find them to be, across the board the best food wines in the store. I know, I know, people like their Cabernet Sauvignon with steak, I respect that but one person's yum is another person Coco Pebbles. I hate sweet sauces on my meat therefore I don't want one in my glass….Chinon if you please….should I be saying that with a princess hand and flailing eyebrows? We are all kind of jackholes aren't we? Guilty, guilty as charged.

It always amazes me the diversity of tasters we get. When we do a California Cabernet, or Zinfandel tasting we get a giant group of people we almost never see, which we LOVE…new faces are a very good thing. But when we do something like Alsace or, in Saturdays case, the Loire we get a good chunk of regular customers…both tasters and buyers, and we tend to sell more of the wines featured during our lean white wine events….what does that tell you? Conversely, when we do like a big Aussie red tasting those stained teeth folks wax rhapsodic about the wines, they then teeter out to the Spanish section and buy a bottle of Rueda. Co-inky-dink?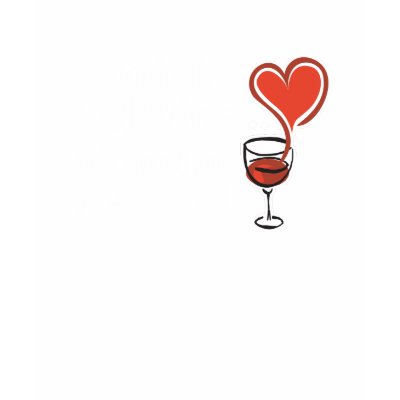 I'm just wondering when white wine got so devalued or deemed inferior? Oh and the diss-ing my beloved Sauvignon Blanc gets…what the hell is up with that? Pinot Gris and Viogner are "serious" but Sauvignon Blanc aint…might just have to hit the bullshit button on that. Dudes, you must weigh in on this, I know a lot of you have been in the business far longer than I….was it always this way? To me it just feels like people "think" red wine is finer, or for the more learned wine drinker, but what I have discovered it the more people drink…not volumes but the more often they drink, they begin to crave something with a little more zip. I know a couple of importers and retailers that have been doing this for decades or longer, drinking wine all day and they tell me, white wine is what they end up reaching for at the end of the day. They drink Riesling, (my serious short coming…got to work on my love of those) and freaking Sauvignon Blanc! Hell, I cannot tell you, (nor would I) how many winemakers in Northern California call and order wines from Loire or Beaujolais.





I'm not asking that people change what or how they drink, I'm just asking for a little respect and transparency, if you are drinking them already…drink them proud dammit! To be dismissive about an amazingly diverse varietal like Sauvignon Blanc, (one of my best selling wines in the French department by the way….someone is drinking them) just reminds me of those people that claim they never eat fast food….yeah, okay…never? Where is that bullshit button?

Okay, end of rant.