Re-posting, not ala summer reruns but because I have been getting requests for re-orders of this wicked elixir. This is by special order only so if you want some....gotta reach out kids. Let me know either here or in my email and as your ever ready wine slinger....I will get you some but do not expect to walk through the door and find it. It's wicked, it's badass, sexy as hell but the opportunity to get your hands and lips on it is rare. Taking orders through the rest of the week and then....sorry, sold out.
It was with me on my drive home from work last night. My stomach had been a little upset all day, not horrible just a little off, I slammed a little Marvin Gaye in the CD player….something soothing, comforting, distracting. I turned my little red car onto Westminster Blvd, "Make me wanna holler" creeping its way up my back and delivering some much needed relief to my way too tight shoulders…damn, just something about Marvin. I was letting my thoughts of work slip safely into the back of my mind as Marvin's soulful voice carried forward what was next, "What should I make for dinner?"

Ran down the list of requirements while my head swayed back and forth in time with the music, "Not too complicated. Not too rich. Something that won't further upset my touchy tummy" this was when it popped into my head for the second time of the day…."I would love a little digestif" I happen to be a great lover of digestif, hell I even make my own when I am lucky enough to get my hands on large bunches of aromatics herbs. Last year Randy's wife Dale brought me giant sacks of herbs from her garden…Lemon Thyme, Lavender, Tarragon, Basil….I had mason jars full of luscious herbal delights in varying shades of green taking up all the room in my freezer. I would sip them alone or fill a tall glass with crushed ice and add equal parts digestif and tonic water, drank those all summer long….dig em.

"So did you ever get in that Amaro you were talking about a couple weeks ago?" it was Kate my Kermit Lynch rep looking at our booze department yesterday afternoon. When she had come in for her appointment a couple of weeks ago she stumbled upon a very lit up, very chatty, extremely spun group of wine professionals. We had just tasted something so unusual, so stunning, so fucking alluring that we could not stop talking about it….well, I couldn't anyway. I had been involved in my own little tasting when Randy approached me with a glass in his hand, "Sam, you have got to smell this" I took the glass, gave it a spin and was guessing by the oily way the wine slipped up the sides of the glass that it was some sort of dessert wine, usually not my favorite. I held the base of the glass between my fingers and brought it to my nose, "Holy shit. What is that?!"…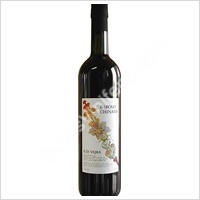 "Varja Barolo Chinato" a voice from the other tasting table announced, I turned my head to see that the guy that brought it in was wearing the shit eating grin of someone that knew they had something truly remarkable. I tore myself away from the nose…killed me, I literally could have just kept the glass by my side picking it up, spinning it and spending hours in its beguiling, intoxicating aromatics. Just thinking about it now is giving me that, "Ahhhh" feeling, you know, like when you slip into a warm tub. When I finally took the thick liquid into my mouth a blast of sweetness met the very tip of my tongue followed by an intense floral and spice flavor and then it came…that balancing bitter thing that seems to fill your mouth and gently lay over that syrupy sweetness….damn.

"Oh God, we have to bring this in" I said in an almost pleading tone. Randy asked the price and gave me a slightly painful shake of his head, I was crushed. Experience has taught Randy that there are certain things that no matter how much we yammer about them, no matter how many lines we dedicate to them in the newsletter and no matter how enthusiastically we talk about them, that people are just not comfortable spending their hard earned cash on. A $65.00 Amaro, (bitter digestif) made from Barolo is probably the definition of such a thing. I'm sure Randy could just see us red tagging this thing that we all flipped out tops for after they languished on the shelf for a year in a half. I could tell he was pained as he told us all, "I just don't think we can sell it. It's amazing but I'm not sure there are enough people willing to drop $65.00 on a curiosity" He was right of course but as I took my last sip of the liquid that would haunt me for weeks the rep leaned in and said, "Hey Sam, just so you know….we sell that by the bottle, you wouldn't have to buy a case"…wise man.




I tried to put the stuff out of mind the way you do a lover that you know you can never touch again. It was lovely but way too painful to keep thinking about something that you will never be able to attain. I had just gotten to where I was only allowing myself one tiny little lustful thought a day and then goddamn Kate comes in asking for it…damn you woman. That was it for me, I looked her in the eye and told her, I'm going to order myself one, I just can't take this anymore. She let a grin spread across her face and she said, "Order me one too. I have not been able to get that stuff out of my mind since you told me about it" As I jotted myself a little note to get a hold of the importer that brings it in I heard Ronnie, who had been listening in on Kate and I say, "Order me one too"

So in a couple weeks your girl here will be indulging her lustful want, letting my palate be washed away with sweetness, Anise, clove, rose petals, orange rind, coriander and ginger…letting her nostrils flare, take in some of the most shiver inducing, haunting aromas she has encounter in a very….very long time. Having that sexy as hell bitter flavor wrap around the sides on my tongue…letting a $65.00 digestif made from Nebbiolo, grown in Barolo, macerated for thirty days with herbs and spices, a wildly enticing, "curiosity" be that lover that I do in fact get to touch again. Cannot wait.