When I first had the idea to turn my "Shoe On The Other Foot" interview with Tom Wark into a series of wine business related interviews, (as they are anyway) I knew I had to include a retailer. Now at first I thought it might be best to look outside the family as it were and pose my questions to a retailer that I was not so closely connected to, or one who's customers might not read this blog but as with many of my ideas, that was just stupid. I got up the nerve to ask the owner of the store where I work, the man that brought wine into my life and the man who is partially responsible for the woman I am now....I asked and he gave me the cutest little shrug and said, "Sure!"

Much like the interview I did with Michael Sullivan I struggled for questions and wrestled with my overwhelming urge to be protective which basically means I had to go to Randy and tell him that I was worried about asking him silly shit....Charlie Olken and Alice Feiring no problem, freaking Randy Kemner and Michael Sullivan and I'm in a full on panic, such a tard.....Randy's reply, "I was a man whore at one time, well not a whore really because I didn't get paid for it but...." this conversation went as most do with Randy when he feels like chatting which is to say, on forever. The outcome was as it often is, Randy telling me it was fine and to do my thang. I did and here he is, my mentor, my beloved boss and one of the sweetest most important men in my life, Randy Kemner, owner of The Wine Country.
How long have you been in the wine business?

27 years, 3 months and 24 days, but who's counting? On the other hand, if you're asking how long I've supported the wine business, that's 40 years this coming September, my 40th anniversary of turning 21.
What inspired you to open a retail wine shop?

My business partner in my wholesale wine business wanted to buy me out and convincingly suggested I open a retail shop. There were no wine shops within a 30 mile radius that did what I wanted to do, so I thought it was a good idea at the time. I needed a job, and I was unqualified to work for anybody. Luckily, I like wine, so if you have to sell something for a living—and who doesn't?—wine beats the hell out of women's shoes. Or mortuary supplies.
What would you say was the least expected obstacle on the retail side of the wine business?

There are so many "least expected" obstacles I don't know where to begin.
Learning that the health department required a Sloan valve on your men's room urinal was a big one.

Another early obstacle was hassling Bordeaux and its negociant system. Never in my wildest dreams did I think that a wine so simple to understand would be so hard to buy and sell competitively.

I couldn't believe some wineries wouldn't offer their wines to me because of stupid things like waiting lists.

I was shocked to learn that Costco was selling wine for less money than the big distributors were offering it to me.

I was also surprised that I could sell $2 million dollars worth of wine in a year and lose money doing it.

On the public relations side, it is really hard to draw attention to your business without participating in a major scandal. Print ads are expensive and aren't very effective, nor are cable TV ads. Direct mail is even more expensive, and hiring clowns on the sidewalk with those spinning arrows raises all kinds of insurance issues.


Has your vision for the store remained the same or have your customers, staff, suppliers and the market ever shifted your position?

Interestingly, I recently re-read my very first newsletter, written largely before I opened the store in the fall of 1995. In it I wrote an introductory essay introducing me and The Wine Country to the world. I pretty much touched on the same themes that guide us today: the importance of wine and the table, and recognizing our role as message bearers from wine growers in faraway places working the land for our pleasure. Respect for our customers, that sort of thing.

When I first conceptualized the store I thought customers would beat a path to my door if I offered the finest wines at the lowest prices. But after I opened I was surprised to discover that people didn't come to our store for big national brands—even when we offered the lowest prices in southern California—so we failed to reach my overly ambitious sales goals. Even before our first anniversary it was clear I had to raise prices a bit or go under, sacrificing my competitive edge. It wasn't long after that I realized that I'd have to give up certain products that used up capital and didn't produce, and those products were all in chain stores. I had to tell my suppliers who sold wine to Costco to sell it all to them. I quit selling Woodbridge, Moet, Kendall Jackson and prestige wines like Dom Perignon. And for the most part, people stopped asking for them, if they ever did at all.

In short, I learned, to my utter disappointment, that I couldn't be all things to all people, but I also began to carve out a special niche for ourselves—ignoring Parker points and Suckling scores and actually leading our customers back to a more traditional relationship with their wine merchant. Now we talk and listen to each other.
Much like Michael Sullivan you forced me out of my shell, you ever wish you could stuff me back in?
Never. Now if you could only learn to drive the freeways and enjoy teaching Beginning Wine classes I would consider that a triumph
Your newsletter is one of the most talked about on the retail side of this business, how much time do you spend writing it?

Back when I did all the store's wine buying I would write it on and off for three weeks, then work on it full time day and night for an entire week, writing it at home to avoid pesky distractions like customers asking for help and suppliers asking for money. In recent years, with all my wine buyers contributing wine reviews and articles, I still write it on and off for three weeks in the morning and a bit in the evening, then wait for them to send their contributions. I give them a deadline one week before the printer's deadline, but procrastinators force me to work pretty hard for four or five days to sew the whole thing up. There have been too many times when I had only two hours before deadline to edit, typeset, add graphics and make sure the page count is in multiples of four. I hate when that happens.


You ever want to say something in the pages of your newsletter but scrap it in order to remain politically correct?

It isn't being politically incorrect I'm afraid of—I've always liked tweaking convention. It's pissing off customers. Of course I'm always tempted to call out the loonies, but I learned the hard way that political convictions have no place in my newsletter unless it pertains particularly to wine consumers' interests. Any other blathering isn't likely to change any minds, but it will alienate customers. A lot of them these days. A reader told me that as he cancelled his subscription.

How do you feel about wine blogs?

I think it's a lot of work for so little gain. Most of what I've read is pretty trite—there are few insights, a lot of popping off. I prefer learning from people who actually have a life
.
You ever thought of even considered starting one?

I don't have the time to learn how to work the store's cash register, let alone chain myself to another time-consuming obligation. Besides, I don't have that much interesting to say.

Besides mine, (thank you by the way) are there any wine blogs you visit regularly?

No. Yours is the only wine I've found with sex in it. Somebody told me about the Hosemaster of Wine, but I haven't been able to find it.





Is there any area of your store, any department that the wines just don't do it for you?

I'm really overdue for an infusion of inspiration from the New World. For now those wines hurt me when I drink them. Too many Spanish wines have followed the high-alcohol, sweet fruit suit. High-brow southern Rhones are too strong anymore. And white Rhones have always been difficult for me.

So I was wondering, all those years as a piano player…dark lusty bars in the seventies, women openly exploring their sexuality for the first time, like ever so….drunk chicks proceed with caution or fair game?

Hey, I was the young guy then. Who screwed who?Single worst bottle of wine you have ever had?

There are a lot of damaged wines I've encountered along the way, but I really remember the foul aftertaste after I drank a cooked, over-the-hill bottle of Bouchard Bourgogne that was pretty foul. More recently I was served a glass of Clos du Bois Chardonnay at an art reception and wondered who in the world truly likes this wine.

Best bottle?

I can still remember the aroma and flavor of the '64 Latour I drank in 1970. But I don't know if it was any more earth-shattering than a Tempier rosé on a hot day with a Grand Aioli. And the aged Vieux Télégraphe we had with cheese that evening. And the Paul Bara Rosé Champagne after my last wedding. There really aren't any best bottles—there are best moments with wine. Unless you count red burgundy. And aged port. And…



Those bags of Hershey minis, which tiny bar do you reach for first?

It's a tie between Mr. Goodbar and Krackel, the one with Rice Krispies in them. I'll give away the dark chocolate pieces unless I'm desperate. If the package has Hershey's almond minis, they win. I've been known to down a whole bag of those, but don't tell my wife. She thinks I'm on a diet.
You have railed against scores and Mr. Parker, ranted even….you ever wish you had just taken the easy road and bought wines based on print media scores?
Early on I thought about it. What convinced me to reject the idea was the possibility I wouldn't be able to sell all the 92 point wines I owned. Then I would be full of a store with wines I didn't know about, didn't care about and probably didn't like to drink. The thing I feared most was a customer asking me what I really thought about a wine and all I could do was smile stupidly, shake my head and say, "Well, it got a 92."
Have you ever been shit faced with a customer or your staff?
I've been happy with customers and staff, but my shit-faced days ended when I shit my pants after an afternoon wine binge. It wasn't pretty.
One wine pairing that everyone raves about and you think is stupid?

Chocolate and Cabernet springs to mind. Viognier and anything. You can find ridiculous pairings in just about every magazine that writes about such stuff. Wine and spicy-hot food.

Hangover cure of choice?

3 big glasses of water and two aspirin at bedtime. More water when you get up to pee.

How do you feel, as a retailer about states restricting shipments of wine to their residence?

I think it is backward. And unconstitutional.





Now that I have you here, you always tell me, "Well, you're not a regular girl" care to tell me just what the hell that is supposed to mean?!

You are the kind of chick guys like to hang out with. A truth-teller with a fast comeback, a great sense of humor and two big…

Airplane reading, The Wine Spectator or The Star?



Definitely the Wine Spectator. I like to see how rich people live.


Are you aware that you stutter when a woman in a tight shirt talks to you?

Yes. I tried all kinds of therapy and all it did was make me blush some more.

You often bemoan the state of California wines, the high alcohol and sweet fruit…do you think the wines have changed or you have?

Everyone changes, and I'm no exception. But California wine is not close to being what it was, nor is it as fun to drink anymore. Napa wineries used to make juicy, inexpensive generic house wines. Now they make cheap, dull versions of their master varietals, which are expensive dull versions. In those days you could drink a bottle without getting a headache, and red wines were dry.

What one touching story do you retell the most about one of your exchanges with a customer?

My high school history teacher, well into his 80s, used to come in and talk to me about current world events. He was a proud ex-Marine who fought at Iwo Jima, but he hated the Iraq war. When he died, his widow called to ask if we could have a memorial service in our wine shop. Over 100 people showed up to pay their respects, and we sent him off to Valhalla, all of us sipping some nice wines that evening. Weird, huh?

What one annoying customer story?

I had a regular customer quit coming in because I refused to give him a dollar off a bottle of a case of Zinfandel he wanted. He was an optomologist earning four times what I made. He was infuriated and stomped out the door. I followed him into the parking lot shouting, "I'm a wine merchant, NOT A RUG MERCHANT!!"
Then there was a time when I gave a big donation to a local charity and the guy had the balls to ask me for a discount on the wine he bought right afterwards.



Now you were a musician before you entered the wine business so while playing rock star in your car….who do You pretend to be?!

You forget, I was a rock star. I don't have to pretend. Well, not really. We really tore them up at the Fandango Club in Montclair for awhile. Honestly, I never wanted to be anybody else.
What advice would you give to anyone thinking of opening a wine store right now?
How does losing your life's savings sound?
You're having a big luscious, fatty steak what are you drinking?

Simple Loire red wines like Chinon and Bourgeuil. If I want to feel happy, I'll drink Clos Rougeard Saumur-Champigny.

Gruner Veltliner; amazingly complex and interesting or overpriced and the next cautionary tale?

When Gruner Veltliner is crisp and refreshing, it is an attractive regional wine. When it tries to be profound it is amazingly lead-footed. It was more popular awhile back for not being Chardonnay than being an expressive wine.

Are you ever going to learn how to work the registers at The Wine Country?

It would make life easier for customers who have to wait at the counter while certain staff members are, uh, out for a smoke. But my simple brain is so full of useless stuff, it's hard to make room for the useful.

You have changed the lives of many people that have worked for you…your passion for wine, your devotion to your customers, your gift for writing, you ever take a moment and reflect on that?

I'm very happy to hear that. It's nice to be well thought of. But right now I'm getting a herpe worrying about next week's payables.

Who are your favorite importers and why? (Um, Randoo…I love you and all but please keep this list manageable. I know you are going to want to list everyone so lets keep it to five or less)



Beaune Imports has a leader with great integrity and I love his wines. Kermit Lynch is a pioneer with many important wines. Cellars International has a great German portfolio and I've come to love the Italian selections of Marc de Grazia. There are too many good Spanish wine importers to mention—Classical Wines of Spain and Jorge Ordoñez are dependable. I look to Terry Theisse and Becky Wasserman for Champagne.


Riesling is too sweet for some of us…you ever going to be okay with that?

Is dry Riesling too sweet for you, too? And what do you mean by "too sweet?" That isn't in my lexicon. But you don't eat your three servings a day of fresh fruits, do you, Samantha?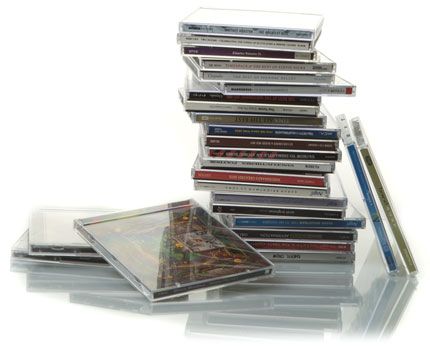 The music selection at The Wine Country, a source of discussion and sometimes contention amongst the staff and customers…what thought process goes into purchasing music for the store? Pickin' On the Beatles….a CD with banjo renditions of Beatles songs, just sayin'…

I think Pickin' on the Beatles is out of the rotation now. Music, like lighting, is a critically important factor in providing an appealing shopping experience, and in some cases has proven to influence certain purchases, French music stimulating French wine sales, for example. Music should follow the natural rhythms of the day—not too frenetic in the morning, building more energy as the day goes along. It should not offend or draw attention to itself. Chain saw guitars are out. I prefer instrumentals because you don't stop to listen to the words. Light classical music like Mozart and Vivaldi are more appropriate for shopping than Mahler and Richard Strauss. Store music isn't for the people who work there, it's for customers. It's another way to provide an attractive and subliminally stimulating environment for people who shop there.
Have you sneezed while peeing?
That's what those spots on the wall are...




You have always employed a lot of women in your store, on purpose or fluke?

I love women. I always have. That's why I've been married four times. Women are good communicators and don't intimidate customers as much as the typical head-up-his-ass, know-it-alls you usually find clerking wine shops. They work harder than most men and are more creative. Besides, every once in a long while, I get some accidental boobage from turning the wrong way at the right time. I dream about it afterward.
What three things would you say you are the most proud of as the owner of The Wine Country?

I'm proud when a stranger comes up to me on the street and thanks me for simply giving them a good wine store. I'm prouder when a customer walks past me to ask the advice of one of my staff members. I'm proudest when I beat Trader Joe's in a reader's poll of the best place to buy wine in Long Beach. Which is yet to happen, by the way.

Do you read any wine magazines?

Only when I'm waiting to get my teeth cleaned at the dentist's office.

Your want to have caramel popcorn at the shop, customer-inspired or it's-a-snack-I-want-inspired?

To me, caramel popcorn is one of the great joys of life. Isn't it so for everyone? Doesn't everyone like what I like?

How often do you read my posts and cringe?

I wish you wouldn't drop the F-bomb for punctuation. I'd have you use it very sparingly and only when you need to go nuclear. Other than that, I'm an admirer of your extraordinary gifts, wherever they take us readers.

Now I know you and I drink more white wine than red for the most part, this is something you rarely mention in the pages of your newsletter….how come? Do you believe that consumers are biased or somehow believe that red wine is serious wine and white wines are not?

I hadn't noticed I was neglecting white wine, since I'm the store's designated German wine writer. In a recent issue I had an entire sidebar praising the profound pleasures of the affordable Manciat-Poncet Macon-Charnay. In the store I often show customers the white wines I drink when I first come home from work and my favorite white wine to serve with Oeufs en Meurette (Azo's Petit Chablis).
As for the red wine hierarchy, do people really think that wines with names like "Sin Zin," "Bad Dog Pinot" and "Bitch Grenache" are more serious than Touraine Sauvignon?
There have always been biases in wine and most of them are due to too little information or sweeping generalizations formed in bygone eras. Biases, by definition, aren't fair. And I've read the asinine slogan, "All wine would be red if they could." Do you think a Bernkasteler Doctor really wants to be red?
Still, red wine offers more stuff, and there are people who want a lot of stuff in their wine.
People who reject an entire class of wine—like white wine—are a bit like people who only listen to one kind of music. They may be sweet as hell, but boring as a fence post at the dinner table. And dinner is where white wine can really make a difference.
I drink certain types of white wine, but not the type that most restaurants and banquets serve. I completely understand people who say they never drink white wine if all they've experienced is cheap Chardonnay. Or expensive, oaky, buttermilk-y Chardonnay. I'm sure that if most of them spent a month living with Chablis, Sancerre and Vouvray they'd change their attitude toward white wine.
And maybe not.



Zinfandel people: crazy or just drunk?

This is a subject I've studied and written about for a very long time. To paraphrase F. Scott Fitzgerald, "Zin drinkers, they are different from you and me." They are superhuman. And it is still surprising to see petite women pounding down glasses of high-alcohol Zinfandel, which goes on more than I realized. They are truly great women.
What would you say is the most eye opening thing you have learned by dealing with the end consumer in the wine world?

There is no substitute for human connection, especially when it comes to wine. At its best, wine is a shared experience. And wine people are more generous, cultivated and intelligent than beer people. Just ask one. And all the push-ups nowadays are pretty eye-opening.

This interview has been hard for me….can you tell?

What else is hard for you?

How often on an average day would you say you think about boobies?

I never think about boobs except when I see a woman. I try not to stare, but sometimes they get the best of me.
Now let me ask you a question. Do you think cleavage is fair? "Here you are, fellas. I got these magnificent babies, but if I catch you looking at 'em, you're toast." Every impulse in my body tells me I want to dive right in there, but I'd get in serious trouble. Is that justice?



You are aware that sometimes women just get cranky, it's not all hormones….right?

It has taken me 60 years to answer that question and I think I'm getting close.
I don't think in all the years I have known you that I have ever seen you dance, what up with that?

I think it was George Carlin who said that the most oppressed people in society make the best dancers. It's a great release and a joyous way for non-musicians to express themselves to music. Dancing is fine for people who like to sweat, but I never like to sweat. Also, you have to practice to be good at it. And practice makes me sweat, so there you are.
If you're talking slow dancing, that's another subject. (See boobies, above.)
Boxers or Briefs?

Briefs. My package needs the support.
Vacation; Lodi or Somali?

Wherever you don't have to get shots first.
If I told you that you will forever be one of the most important, generous and life changing men in my life would you share a bottle of Sancerre with me?

Sure I will! Will you share some goat cheese with me?