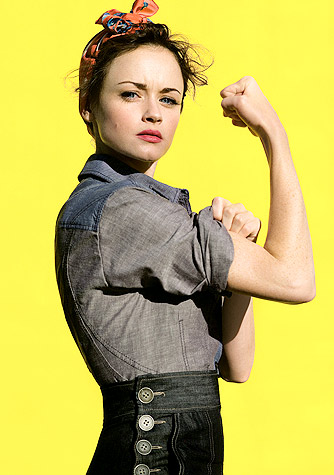 I have been getting so many comments about this article that I wrote for The Wine Country newsletter this month, women coming in telling me how much they loved it, how they either cut it out or left the newsletter open for their dudes to see. I am touched and humbled as always but here's the thing, the article in the newsletter is not complete, we had to chop it to make it fit on one page, so much of the stuff that made me snicker sadly had to be sacrificed to the space gods. So guess what?! I have a damn blog and junk….all the space in the world to yammer my senseless ramblings, howz about that? So without further adieu…..



What Do We Want?

"What do women want?" age old question is it not? Yeah, the reason this little nugget is still one of life's unsolved mysteries is because the question is akin to, "What's for dinner?" the answer is different for everyone. Always slays me that men, being the problem solvers that they are, are constantly vexed, haunted by this question. It's quite sweet really, oh sure they are trying to make their lives easier by giving us challenging creatures what it is we need and want, it's part of the whole, "A happy wife is a happy life" mantra, but ultimately they really do wish to please us and I think that is very sweet, kind of like when a puppy chases his tail.

Just about this time every year Randy tells me, "Hey Sam, why don't you do a Valentines piece, something about what women want" as if to say, "Hey, you have a uterus, tots and some extra estrogen, you must have a manual or something". Randy and I have had this conversation a billion times, he is one of the kindest, most open minded men I know, he loves women, respects women and has always had a staff that was full of women, but this one little thing just plagues him, nags away at him, fascinates him and I think I he hoping that I will someday reward his years of dedication to finding out what it is that makes women tick, with an answer.

Ladies,
Now before you read any further, I want to assure you that I am not about to give up all our secrets, not going to tell them all the stuff they taught us in that, "special" gym class and I will not divulge the, "Big Three"….but let me help them a bit okay? Hell, let me help you a bit, I mean do you really want another teddy bear dressed as Zorro, holding a dusty silk rose between his teeth? Oh man or even worse, one of those cardboard, and velvet heart shaped box of waxy chocolates? Or his, "Sexy Dance of Seduction" that he named himself, complete with hip wiggling, shoulder dropping and that painfully slow unbuttoning of the shirt? You see, I am here for you just as much, if not more than for them. Now just try and trust me, hand this newsletter back to him and…forgive me.




Gentlemen
Okay guys, I am going out on a limb here. I am seriously at risk of having my, "Girl Card" yanked and be denounced a traitor, but I am going to share a few things with you here in The Wine Country newsletter that you will rarely, if ever, hear anywhere else…I'm going to tell you what it is that women want. I going to crack open my manual and give you what all the men that came before you have longed to know. Read carefully, let it sink in and for god sakes remember what your local wine retailer is willing to do to help you out, I assure you that the stock boy at BevMo would never do this. Here goes…

Women Want:

To be admired for their intellect but Wanted for their beauty

To be wanted by everyone but Touched by few

To have their car full of gas but Never have to ask or feel dependant on it

To be worshiped and lusted after but Not pawed at or slobbered on

To be told the truth but Not if it will hurt our feelings

To be treated as an equal but With chivalry

To be seen as a strong and powerful person but Revered for the naughty vixen she is

To be cuddled but Not smothered

To be appreciated for all that she does but There is no but on this one

To not have to make every decision but Not have you make them, "wrong"

Practical Romanticism
Passionate Comfort......

Everything

Easy enough right? Can't see why this is so hard to figure out. So here's my last and final nugget of wisdom for you gentleman, the real deal, the most important answer to your age old question…we want you to keep trying to figure it out. We want to be the problem, (we prefer puzzle by the way) that you just cannot ever fix, the "question" that is always on your mind, we rather like haunting you.
So as your friendly and very helpful wine retailer might I make one suggestion? Respect her as your intellectual equal that you are dying to seduce…get her some wine. You never know, after a bottle or two of one of these wines, you may just get what it is that you want….for her to say yes.
NV Camille Saves Carte d'Or Grand Cru Brut $71.99
Big, rich, powerfully curvy fruit, baked apples and buttered crust but with a smack of citrus and a touch of an almost Sherry like complexity.




NV Vve Fourny 1er Cru Brut Rose $45.99
Romantic packaging, supple, deep fruit and wild spices and chalkiness…and it's pink, C'mon!




2006 Domaine Tempier Bandol $41.99
One of the greatest wine couples ever Lucien and Lulu Peyraud, owners of Domaine Tempier. A couple in love with their wines, their food, serving both to a table full of friends and family…and each other. Lucien is gone now, and I was told he was buried on the estate where Lulu still brings him little treats. Is it true, not sure but the idea is damn romantic. This Bandol is full of wild herbs, smoky earth, meaty flavors all wrapped in gentle cooked fruit and a powerful, grippy finish.




2006 Chateau de Puligny-Montrachet Meursault $53.99
Meursault is just sexy. Ripe pears and red apples, roasted nuts, toasty flavors with a succulent mouth feel and a snappy little bite of palate cleaning acidity.




2006 Domaine Maume Gevrey-Chambertin $59.99
Another sexy wine in that contrary way. Dark red cherries, roasted coffee, spice but with a intriguing bit of raw meat, teriyaki and herbs. Deeply flavored with a medium mouth feel, bright vibrant fruit and a punch of mouth cleaning acidity.

Passionately Intellectual Wines....um, RAWR