Just to give all three readers a heads up, Who are you and what is your connection to the wine business?
I am Jeremy Dugan and my Cousin Randy has owned a wine store for 16 years(?). I worked for it for a while when I was in high school, and my mother is the general manager there.
And what is it you do now?
I work in retail at Dick's Sporting Goods. I work in the shoe department.
How often do you drink wine now?
Not very often, can't say I have grown much of a taste for it yet, minus of course a Moscato every now and then.
Gonna have to go with Bourbon and Coke. Makers and coke if I'm being specific, or as we 20 somethings like to call it; "being fancy".
Man this one might get you in trouble. It's a dual moment of one glass of champagne at the age of 10 with my awesome "night vision goggles" and calling myself "Falcon Man". Which is now ironic since one of my least favorite teams are the Falcons… Gaux Saints!!! The second memory is my 13th birthday party at the end of the night finding out what a Moscato tasted like and enjoying it. Going along with the introduction to Moscato was the introduction to a hangover. Fun for any 8th grader yes.
In your very early days working at The Wine Country how were you paid?
Cheese, Brie more than anything. Man when I was a kid all I loved was the softness of that creamy cheese of toasted bread. Now I'm almost down with any cheese on bread.
Hair of the Dog, go big or go home and cry the whole day.
What do you think were the most important things you learned from working in the wine/food industry?
How to deal with people. The wine/food industry, especially in L.A/L.A area, can be very uppity, people thinking because they can spend $100 on a single bottle of wine that they are better than those who are providing them with that wine. Well Rednecks aren't much different from snobs in that sense. So patience and how to put on a smile and walk it off was my best lesson.
Playing rock star in your car, who do you pretend to be?
Lately, it's been Prince. Don't know why really, dude has some awesome lyrics and could wail on the guitar. So I guess those are reasons why.
Are "Wine People" snobby?
Hahaha I think a question or two above can sort of answer that question. There are snobs in every plan of existence. I have seen and spent many a night talking to Bourbon snobs about the "purity" of the Kentucky tap water. I have had conversations with shoe snobs who will rip on a last year's version of a shoe because it's not the new one. And don't even get me started on some of the theater snobs I know. So yes and no, but that can be said for the world.
Have you ever sneezed while peeing?
Yes and man let me tell you something, nothing worse than losing control of you stream while standing.
The thing you miss most about The Wine Country?
Puppy pack mentality. And the Christmas parties.
Does it bother you that I share so much about myself and our history on this blog?
Not at all, I'm proud of our history together. Wouldn't want to keep it from anyone. But it does bother me that I find out your history from this blog. Things I never got told are told to all these people and things that are news to me are common things to them.
Do you have any idea how proud I am of you?
I think the better question is, do you know how proud I am of you?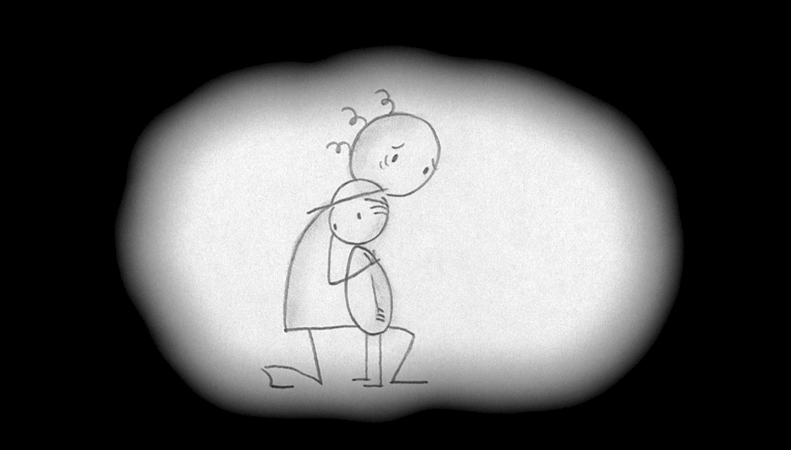 Best food and wine experience you ever had?
Gonna have to say tossup between Craft and Arte last time I was in town. Gonna led more towards Arte since I started to actually get it then.
Besides the Champagne I gave you on New Year's Eve when you were like seven or whatever, (Remember that? Do you also remember proclaiming yourself "Falcon Man!" after drinking it?) what was your first alcoholic beverage?
Whoops, I swear I didn't read ahead….
Why did you have to move so far away? (That one is from Dad)
Needed to grow. I had seen what I was gonna see of Southern California at that point and time, and I needed to be somewhere else for a while so I could see what else was out there. And that's why I'm moving again, growth is endless but you always arrive back at square one at the end of it all.
Does it ever feel weird that so many people know and ask about you all the time, both from the store and from here?
Yea, But kind of used to it cause of Louisville, so many people know me from other people out here I hear "Oh so you're Dugan" a lot so it's not as weird as before.
What did your mother teach you to always have in the fridge?
Always have a bottle of Champagne in it?
If you could build your ideal dinner party, up to fifteen people, alive or dead, who would be there, what would you be drinking and what foods would you want served? (This is an augmented "Last" or "Death Row" meal question as I am your mother and cannot even think of posing a question involving those two things to you)
I would say the guest list would include you, Dad, Robo, GG, Tessa, Wayne, Boy and Girl Merritt, Evan and Mers, Grandma, Maggie, AJ, Fredrick Douglass and Franklin Roosevelt. We would start out with fresh oysters, duck spring rolls and tri-tip sandwiches. Main course would be prime rib, sautéed mushrooms, fresh veggies and pork pies. For dessert we would have a HUGE cheese plate, gorilla bread and gooey butter cake. To drink, we'll I've always been a b.y.o.b kind of guy so whatever each person's little heart desired.
Do you think the wine business shaped your childhood in a way?
Without a doubt it did, not many kids grow up going to the restaurants I went to, or go to parties like the Wine Country events very often. All was for the good though, taught me a lot about food and having a good time.
"Someone get that kid a sucker!" Cause that would shut up the kid screaming it's little head off. And really any of the parties where he got a little toasty.
If I told you that there is not one thing I am more proud of than being your mother and that you are the greatest love of my life, would you share a bottle of Champagne with me cuddled up on the couch during one of our late night talks?
In parting, is there anything you would like all three of my readers to know?
The woman you all listen to is crazy, she has no idea how special she is and why everyone likes her. She is strong, beautiful, funny (in that really cool smartass way) and knows how to throw down with the best of them. She always says she's lucky to be my mother, and really I'm lucky she took a chance on me being her son. There's not a thing I wouldn't do for her and nothing that will come between us. Our bond is odd, it is something very few people have, we can have the same thought from the other side of the country or say more words in one look than many people say in a book. We were lucky to find a man who could deal with both of our craziness, and he is lucky that we can deal with his too. And for anyone in the Southern California area who would like to see the awesome tripod from #408, I'll be in town December 24th-January 7th and would love to meet you for a drink.
I would like to thank my wicked sweet son for taking the time out of his own retail holiday hell to do this interview with me. You, young man, own my heart, always make me so proud, (well aside from the passed out photo I got via your friends on Facebook) and your sweet words here....they made me cry, ya little bastard. I love you with all of my heart and am counting the days until you get home. Cannot wait.